Well…here's why:
I'm an ex-Reuters and LexisNexis regional manager who's Gone-to-Market in 10+ international markets (including Singapore, Korea, Hong Kong, Taiwan, Thailand, Malaysia and the rest of Southeast Asia) so I know a thing or two about GTMs.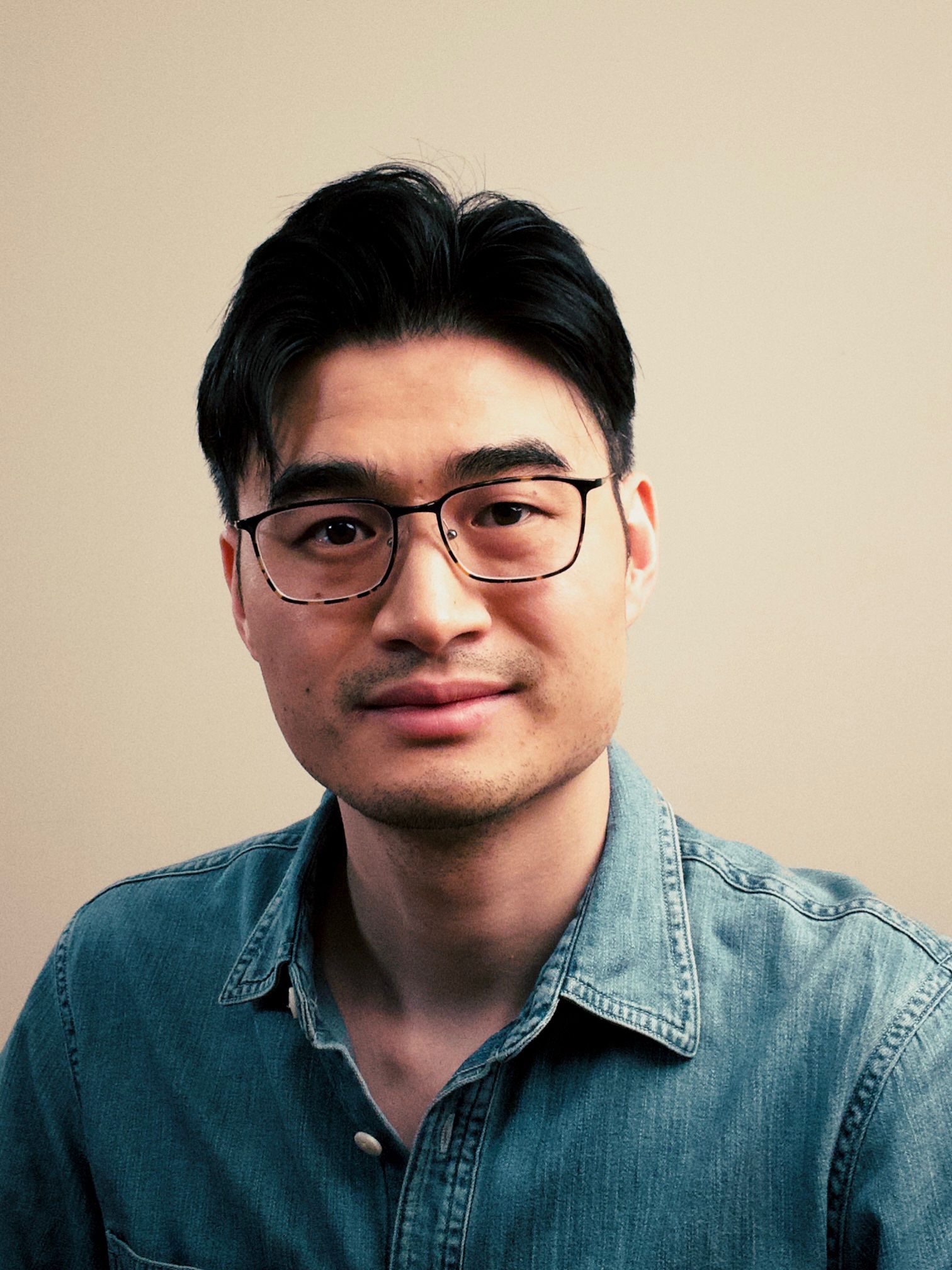 I now consult with founders (and senior leadership) of growing early-stage B2B SaaS companies in the US, UK, Canada, Asia and Europe on their highest ROI GTM initiatives with a predominate focus on profitability and getting to more money as quickly as possible.
I'm also one of the most requested and highly ranked (4.9+ stars) mentors on Growth Mentor, an invite-only platform that pairs early-stage founders with Go-to-Market and other mentors from Google, Tesla, Shopify, News Corp and Semrush.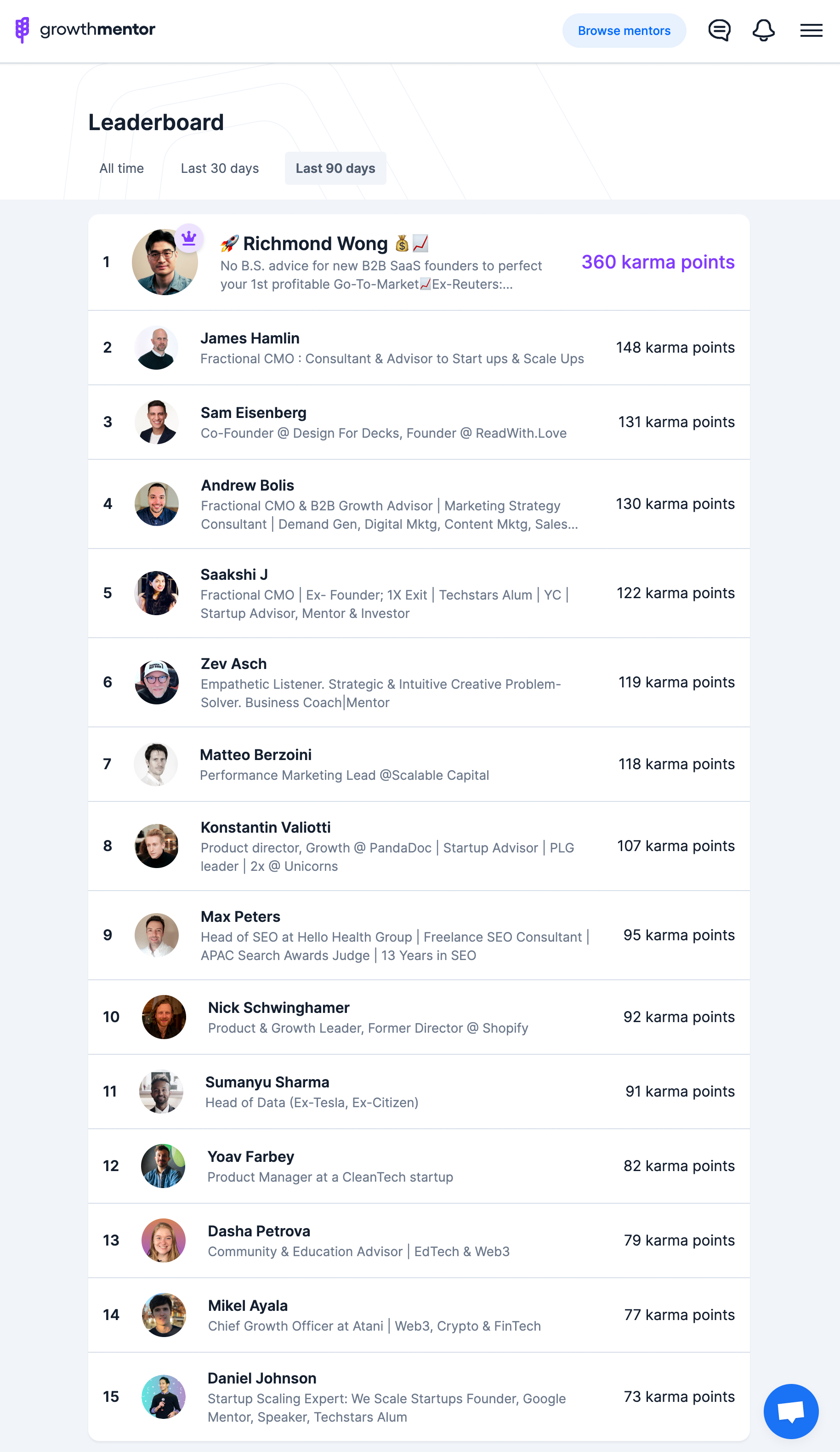 Still don't believe me?

Here's more proof: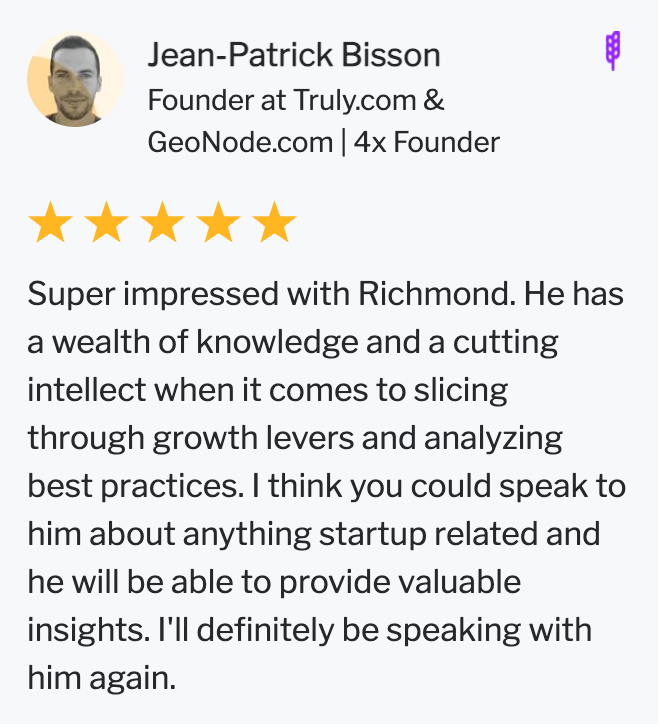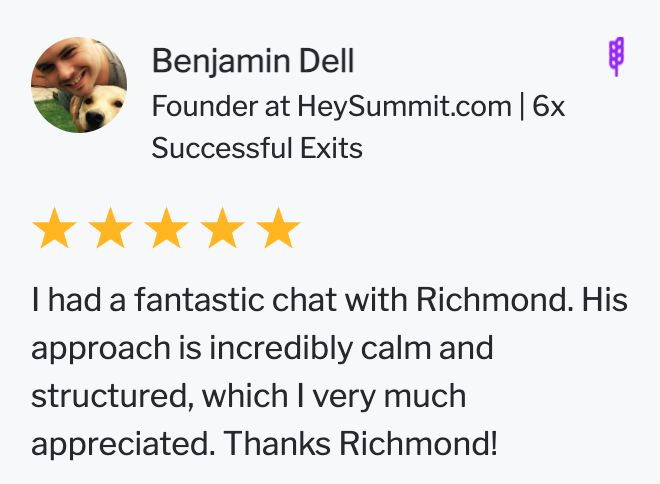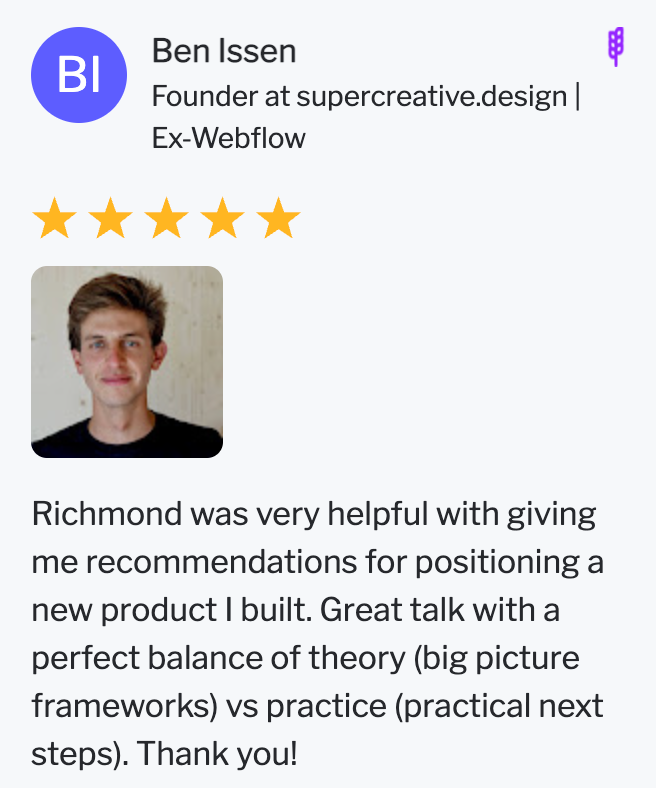 Want more?
Sure, here we go: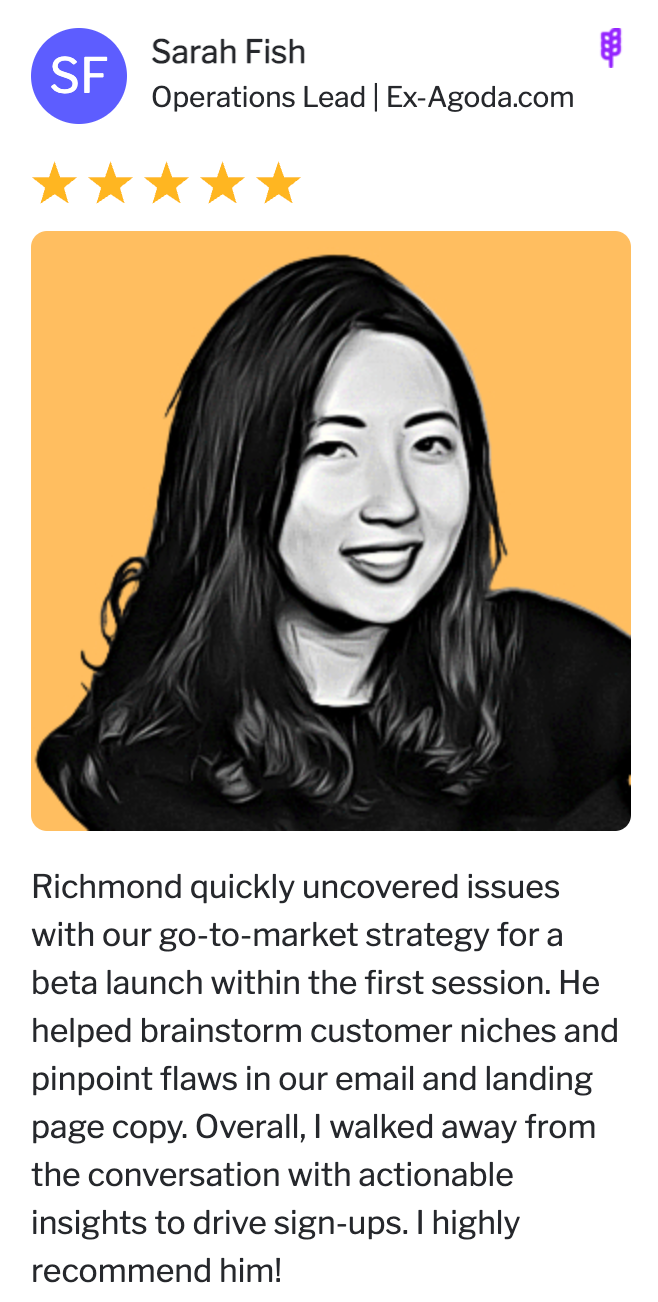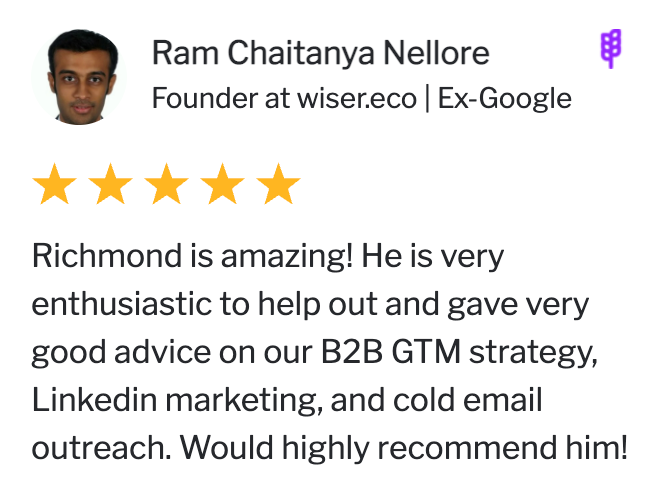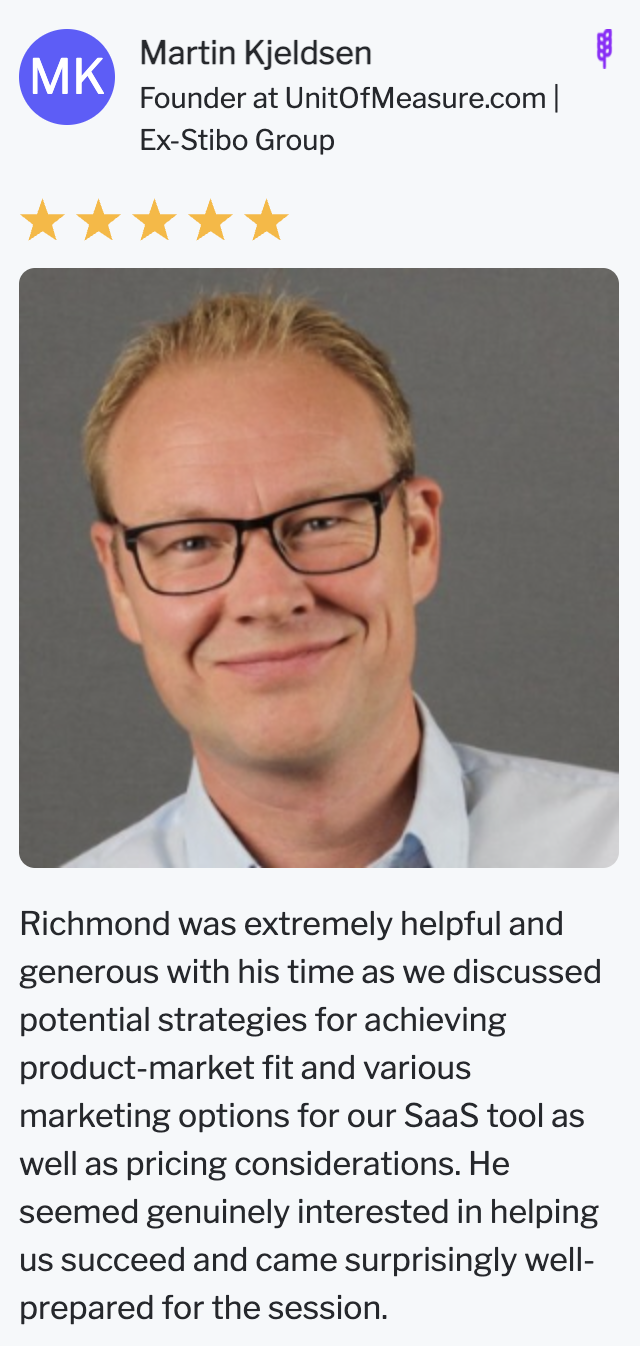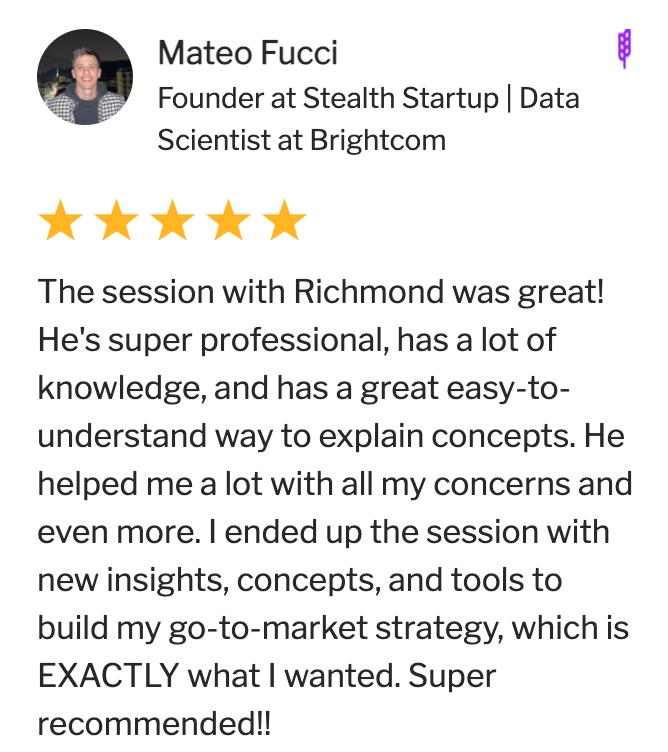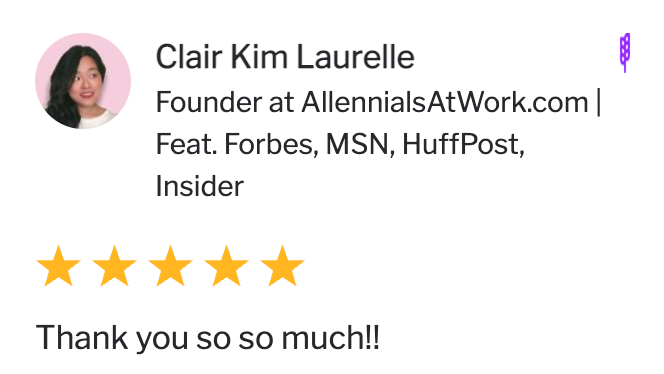 And if you STILL want more:
👉 See 50+ five-star B2B founder client reviews: richmondwong.com
Now that introductions are over, here's my approach to this blog: I write exclusively for B2B SaaS founders who want a no fluff, no "woo woo, pie-in-the-sky" method to more profitable (and infinitely repeatable) Go-to-Markets.
I tell my clients: "I get your "vision thing" but you still need to make money, right?"
Here's some of the topics I write about (and do on a daily basis for clients):
💰 Generating profitable and innovative product ideas by looking outside your current worldview
📈 Finding a receptive audience and niche by testing for their ability and willingness to pay
👀 Analyzing your market and competition to make sure you don't build something no one wants
💹 Creating a pricing strategy that makes your prospects automatically want to buy
💬 Developing messaging and positioning that attracts the right prospects like iron fillings to a magnet
🚀 Building and launching your product as efficiently and effectively with the fewest possible hiccups
Beyond the initial GTM, I also write about full stack advisory for long-term growth and end-to-end defensibility, including how to:
🚦 Convert more traffic and leads by optimizing your marketing/sales with dozens of small (and often overlooked) tweaks
🥊 Immediately elevate yourself above your bland "copy-and-paste" competitors by building strong, sustainable positioning in the minds of your company's most important people (your prospects and customers)
🤑 Uncover hidden assets you can monetize right away and simultaneously creating ones that can be developed for the long-term
🔝 Optimize your existing assets with the "Highest and Best Use" principle. Why reinvent the wheel when it's not necessary?
💥 Unlock greater efficiency by destroying energy, time and resource-sapping bottlenecks so that you have more mental clarity and focus. Plus, you'll love the time you get freed back up
Before Reuters, I trained as a corporate lawyer at Hogan Lovells (world's 7th largest law firm) and before that, as a journalist at Rogers Publishing (Canada's largest magazine publisher at the time).
In 2022, I co-authored the the #1 Amazon Bestseller "Nine Leaders in Action" with the 2016 Olympics bronze medalist in the modern pentathlon, former McKinsey and Deloitte consultants as well as an ex-Morgan Stanley Executive Director on the topic of high stakes leadership.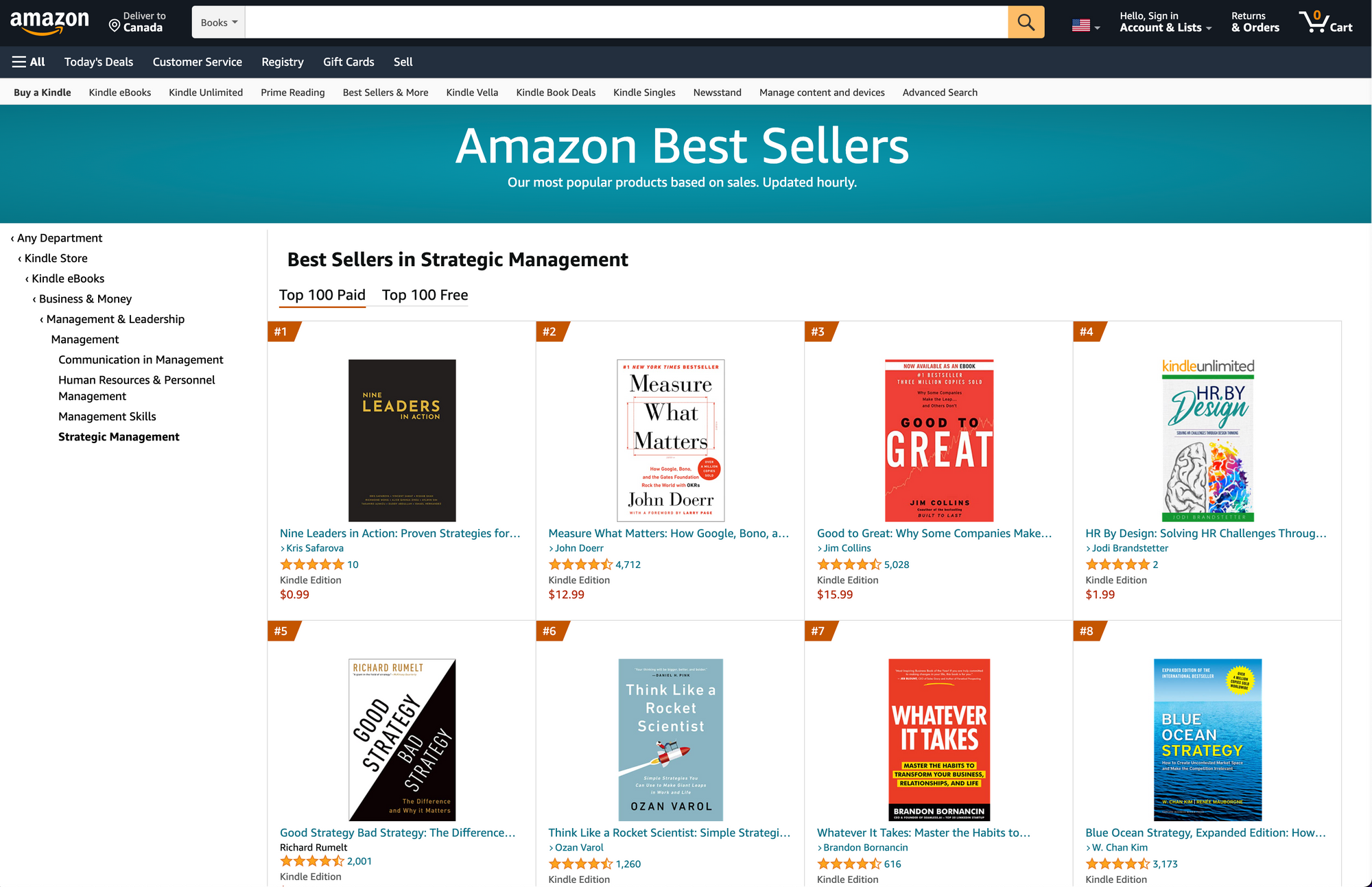 The book topped the Amazon Bestseller List during launch week ahead of Good to Great (Jim Collins), Measure What Matters (John Doerr) and Blue Ocean Strategy (W Chan Kim and Renee Mauborgne) in all 3 high competition categories (Strategic Management, Management Skills and Conflict Resolution).
Access all areas
By signing up, you'll get access to the full archive of everything that's been published before and everything that's still to come. Your very own private library.
Fresh content, delivered
Stay up to date with new content sent straight to your inbox! No more worrying about whether you missed something because of a pesky algorithm or news feed.
Meet people like you
Join a community of other subscribers who share the same interests.